We service in major categories of software products. Build your brand with an unique Identity. Explore more with Kosha and structure the format of what you want.
We have best Software Developer team to make the best out of everything that you ask for. From gathering the information to the desired scope of work along with dedicated deployment process.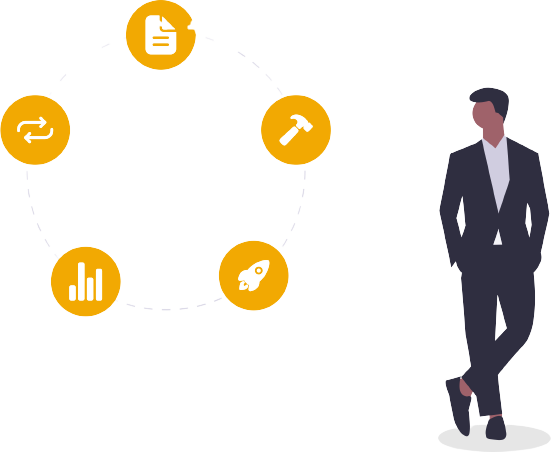 Grab the best tips and tricks for your Academic & Entrance study practices, We lead innovation to combine best methods like the utilization of engaging visual scripts in form of recorded videos, creative and catchy contents, games, solution papers, e-magazine, master talks, live sessions and tests with the best professors so every child over the globe approaches the best learning meetings.
Kosha Hospital Management Software[KHMS]
KHMS is built to provide the most modern hospital information system possible to the least resourced environments. In KHMS it is possible to manage a database containing patient data, visits, admissions, medicines and laboratories for better day-to-day management of your facility.

The Project Management Tool provides a global view of your project portfolio to better manage and monitor projects, and project resources, It is designed to handle large and small projects in a number of diverse industries, such as Construction, Manufacturing, Energy, and IT.
CIMS Automates your Institute Daily Operations, Generate Insightful Reports, Make Better & Faster Decisions, Single ERP Platform for All Your Education Need, CIMS has every feature your institution will ever need and offers upto 15 integrations that enhance the capability and functionality of the student management platform.
Learning Management Software
A learning management system (LMS) is a software application for the administration, documentation, tracking, reporting, automation, and delivery of educational courses, training programs, or learning and development programs. Create custom courses, build beautiful no-code websites, or launch your own app.
Our speciality is Accounting systems for small companies and our popular web based ERP is a simple, but powerful system for the entire ERP. Our ERP is suitable fro small, medium and large scale enterprises. To easily adapt to the companies requirements and to make the ERP user friendly. Check out the various features of Kosha ERP software.
Would you like to start a IT software development project with Kosha Technohub?
It's no suprise we at Kosha believes in delivery out of the box work!
Come let's work together & build the best in no time.