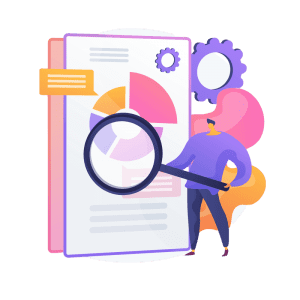 Linkedin Lead Analyst Intern
Employment Type: Internship
Currently pursuing or recently graduated with a degree in Marketing, Business, or a related field
Learn new lead generation and sales tactics
Analytical mindset and ability to track and report on key metrics
Excellent written and verbal communication skills
Linkedin Lead Analyst Roles and Responsibilities
LinkedIn data analysis: Conducting regular analysis of LinkedIn to identify trends, monitor activity, and measure the success of LinkedIn campaign.
Data management: Collecting, managing, and analyzing large data sets from LinkedIn to create reports and dashboards for LinkedIn performance.
Reporting: Creating and delivering regular reports and presentations to stakeholders to communicate LinkedIn performance, trends, and insights.
Insights and recommendations: Providing insights and recommendations based on LinkedIn data to improve LinkedIn strategy and execution.
Collaborating with cross-functional teams: Collaborating with cross-functional teams such as marketing, creative, and customer service to ensure a cohesive and integrated LinkedIn strategy.
Staying up-to-date with LinkedIn trends: Staying up-to-date with the latest LinkedIn trends, platform updates, and industry best practices to provide strategic recommendations.
LinkedIn strategy development: Participating in the development and execution of LinkedIn strategies, including content development, audience targeting, and LinkedIn advertising.
Monitoring and responding to LinkedIn community: Monitoring LinkedIn communities to engage with followers and answer questions, building brand awareness and reputation.
Leading team: Leading and managing a team of analysts to ensure quality of work and delivery of work on time.
Training: Training and upskilling team members to improve performance and to ensure knowledge of latest LinkedIn platform updates and best practices.