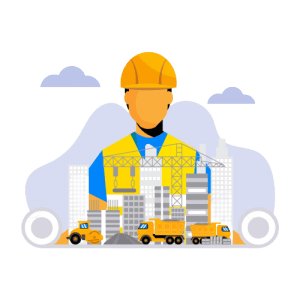 Site Reliability Engineer
A site reliability engineer (SRE) is a software engineering discipline that combines software development with systems administration. The main goal of an SRE is to create and maintain a scalable and highly available system. 
SREs are responsible for ensuring that a company's website or service is always up and running. They do this by monitoring the site or service for any problems and then fixing them as quickly as possible. In addition to monitoring and fixing problems, SREs also work on improving the site or service to make it more reliable.
SREs use a variety of tools to do their job, including monitoring tools, logging tools, and configuration management tools. They also use scripting languages such as Python and Ruby to automate tasks.
Employment Type: Full Time
Education: Any Bachelors degree in Computer Science
Salary: As per Industry Standard
Site Reliability Engineer Roles and Responsibilities
Developing and maintaining monitoring and alerting systems

Building and maintaining automated deployments

Troubleshooting and resolving incidents

Improving site or service resilience

Capacity planning

Performance analysis and optimization

Documentation
Top Skills & Proficiencies
Strong system administration and engineering skills
Ability to effectively communicate with other technical and non-technical teams
Strong problem-solving skills