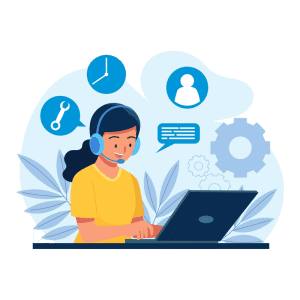 Senior Customer Support Specialist
Employment Type: Full Time
Bachelor's degree or three (3) years equivalent combination of education and experience. Requirements can be met with any combination of related experience or education.

Experience in analyzing and resolving PC user problems by telephone, remote connections, and on- site.

Experience in communicating and accepting Help Desk calls from users and provides telephone and on-site technical support to troubleshoot and fix PC system and application problems or routes the user to the appropriate personnel for problem resolution.

Experience in performing small scale wiring projects and scheduling and performing equipment installations, relocations, and removals.

Minimum of one (1) year experience in information services
Senior Customer Support Specialist Roles and Responsibilities
Ability to install, configure, and maintain software and hardware.

Assists with installs of new software releases, system upgrades and patches.

Advises end users on software and hardware purchases and/or upgrades that are within budget.

Experience in providing end users with technical training on the basic functionality of software, hardware, and Internet use.

Ability to use system monitors to detect problems in the network or operating system that could affect system availability and advises appropriate Technical Services personnel.

Ability to manage network accounts and security for all County computer users and computers by assigning security profiles while following procedures established by Technical Services, including establishing, maintaining, and monitoring all LOG-ON identifications and access rules, defining specific access to network files, database management systems, and monitoring environment for security violations.