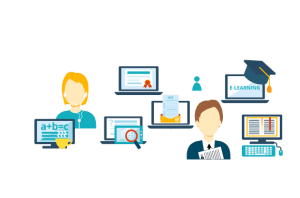 E-Learning Process Associate
The E-Learning Process Associate opening is a great opportunity for those who are looking to get into the field of E-learning. This position will allow you to work and learn about the different aspects of E-learning. You will be responsible to create and deliver E-learning courses, as well as working with team members to ensure that they are getting the most out of their E-learning experience. Kosha is a great Place to get started in the field of E-learning and to make a difference in the lives of those who use e-learning to improve their lives.
Employment Type: Full Time
Experience Required: 0 – 3 year
Education: Any Graduate, Graduation in BE/B.Tech/BCA or MCA/MBA/M.Tech
Salary: As per Industry Standard.
E-Learning Process Associate Roles and Responsibilities
Should be Academically Strong
To research and develop content on various topics k-12
Analyze basic Data
Strong writing skills
Good Communication and Interaction Skills
Should posses good proficiency in Power point
Ability to work with Excel
Analysis Content Management proofreading
Ability to Develop study material focusing on subjects and Languages for E-learning
Good Knowledge on Subjects (mathematics , science , social, physics, chemistry)
Multiple languages speaking will be addon
Candidate with strong Education Domain is preferred
Passionate about sales
Excellent Communication skill
Strong negotiation, problem-solving and creative skills
Multiple Langauages