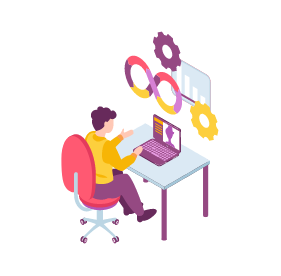 DevOps is the latest buzzword in IT. It is a practice that helps to improve the communication and collaboration between developers and operations personnel. It's a way to create a more automated and efficient system. A DevOps engineer job vacancy has become available at Kosha. Kosha is looking for a DevOps engineer to join our team and work on a variety of projects. As a DevOps engineer, you will be responsible for working with developers and operations staff to automate and streamline the kosha's development and deployment processes. This is a great opportunity for a talented DevOps engineer to join a growing team and make a real impact on Kosha's success. 
Employment Type: Full Time
Experience Required: 5 – 8 year
Education: Any Graduate, Graduation in BE (Bachelor of Engineering/B.Tech/BCA or MCA/Msc
Salary: As per Industry Standard.
DevOps Engineer Roles and Responsibilities
Designs, develops, modifies, debugs and evaluates programs for functional areas, including but not limited to building self-service portals, metrics
dashboards, auto provisioning and deprovisioning. 
Analyzes existing programs or formulates logic for new systems devises logic
procedures, prepares flow charts, performs coding and tests/debug programs.
Develops

conversion and system implementation plans.

Develops

the system, documents user workload profiles and makes recommendations to

achieve higher resource utilization.

Prepares

and obtains approval of system and programming documentation.

Recommends

changes in development, maintenance and system standards.

Develops

and recommends custom automation solutions for team members
DevOps Engineer Top Skills & Proficiencies
Solid understanding and experience with one or more of the programming languages such as Python, PowerShell, C/C++ and C#
Broad understanding or experience working in Enterprise IT environments is a plus
In-depth understanding of common protocols and how to integrate them in code
Experience with one or more CI/CD tools such as Jenkins, Bamboo or GitLab CI.
Ability to work independently on any given projects/assignments