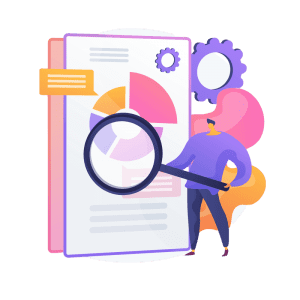 Employment Type: Full Time
Bachelor's degree or three (3) years equivalent combination of education and experience.

Work with various stakeholders to proactively elicit and analyze business requirementfor Business
BI Analyst Roles and Responsibilities
Intelligence (BI) solutions and user/operational reports.

Good  understanding  and  experience  in  SQL,  Power  BI  (data  modelling,  DAX Queries,visual reporting) Azure Stack (developing ETL's, working on storage account, blog storage etc.)

Prepare project/initiative related documentation (solution designs, business rules, technical information, test plans/scripts & etc.)

Design/Develop custom data sources based on business requirements

Design BI/BW data models, data store objects, and information stores to sustain current and future needs

Design, development & support of reporting solutions using existing solutions

Respond to analytical requests with solution design from the bottom up, addressing data modeling, analytical structure, security and BI visualization

Participate in the conceptual design of BI report development/dashboard and visualisation solutions that meet business objectives in compliance with best practices.

Leveraging analytics expertise, data engineering knowledge along with market analysis to both create and collaborate on reporting and analytics initiatives.

Continue to build/grow a datadriven strategy and culture that encompasses data acquisition leading business intelligence and reporting tools, data science initiatives and advanced analytics.