Since 2014, we have been constantly fulfilling the complete requirements of clients through development of end-to-end IT services and solutions. 
Our IT professionals are trained to bridge the gap between your business and new technology. We work on an exhaustive range of technologies to build breakthrough solutions.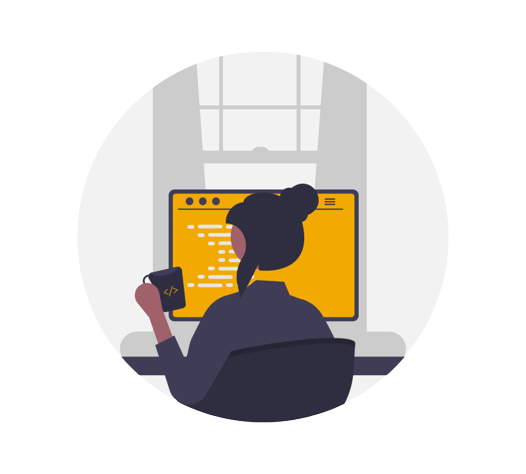 Our experienced eCommerce developers build an exceptional online store using various technologies.
Magento

Shopify

OpenCart

WooCommerce

BigCommerce
Magento eCommerce websites developed by our professionals help retailers to sell unlimited products and generate unprecedented revenue. Grow your business beyond limits with our Magento development services. We specialize in custom Magento theme development, Magento online store development, Magento migration, Magento extensions, Magento application development, Magento store maintenance and much more.
Our advanced and customized Shopify development services are the true solutions for your stunning, impressive and profitable business portal. Redefine your online business with the best Shopify web development company, Kosha Technohub. We have transformed the eCommerce industry with our Shopify framework PHP solutions. We are popular for combining our incredible experience with the best Shopify developer tools to make your project successful.
Kosha Technohub is a top OpenCart website development company with great experience of providing highly profitable eCommerce solutions to diverse clients. We are renowned for developing bespoke, robust and fully functional online stores in a cost-effective and timely manner. We have experienced OpenCart developers who proficiently leverage the maximum features and advantages of OpenCart framework to make your project successful.
Kosha Technohub superbly knows how to leverage exceptional features, functionality, and capabilities of WooCommerce add-on to provide flexible eCommerce solutions. We have transformed thousands of WordPress websites into eCommerce websites and created brand new online stores from scratch. We are a leading WooCommerce development company fulfilling the complete eCommerce requirements of small-sized to large-sized retailers. Get your online store developed by the industry-best developers.
Kosha Technohub, a reputed BigCommerce development company, offers premier eCommerce solutions that bring success to your online business
Using BigCommerce platform, we have served success-oriented eCommerce website development and maintenance solutions to numerous industry verticals. We design a unique strategy for every project and ensure that the best coding and quality standards are maintained throughout the project. With thousands of success stories, we are counted among the best BigCommerce development companies.
Our custom Content Management Solutions are designed to give you peace of mind at affordable rates.
Our WordPress developers completely understand that each client has specific requirements. Therefore we develop highly customized WordPress sites. We help you to stay ahead of the digital competition and become a key player of your industry. Right from a WordPress marketplace to an enterprise website, we develop what you require. Avail custom CMS solutions from the best WordPress service provider
Stay ahead of the digital competition by availing robust, secure and scalable Drupal website development services from Kosha Technohub. We have been perfectly leveraging Drupal since it was first released in 2000. Our comprehensive range of Drupal CMS solutions are designed to meet your user, business, industry, and vertical needs.
We deliver custom Joomla web development services with the aim to help you achieve business objectives and digital success. Whether you wish to develop a web application or an eCommerce website, we fulfill your requirements by adhering to the best.
We are adept at using next-gen mobile technologies to develop success driven mobile applications.
Android App Development

iPhone App Development

Hybrid App Development
Creating exceptional quality Android mobile applications is the legacy of SynapseIndia, a top Android app development company. We have transformed the digital world with thousands of highly engaging and attractive applications. Our certified Android app developers are trusted by the world's best brands, startups, SMEs and even large enterprises. Affordable pricing, proven methodologies and ability to build apps faster help us to achieve 100% client satisfaction.
To create the best iPhone mobile app, we keep an eye on the current & upcoming trends and design a unique development strategy. As a leading iPhone application development company, our innovative ideas are the best fit for your mobile application development requirements. Right from iPhone app design to app performance, we aim to achieve perfection in every phase of the mobile app development service.
Being one of the top hybrid mobile app development company, Moweb excel in building powerful and interactive web and mobile apps. Our app developers use the blend of cutting-edge frameworks like Ionic, Titanium, React Native, Node.JS, Flutter, PhoneGap, and more.
We adhere to Microsoft coding standards, guidelines and practices.
Dot Net

MS Dynamics CRM

Sharepoint

Chatbot
.NET Core is cross-platform, open-source framework to build a device, cloud based, and internet connected applications. .NET Core provides a fast and modular platform for creating server apps that run on Windows, Linux, and macOS. Kosha Technohub is leading .NET Core development company which offers full-cycle .NET application development services by leveraging our expertise.
Evolve your business with our Dynamics CRM services. We have helped numerous organizations including small & medium enterprises, startups and large brands to take full advantage of Microsoft Dynamics CRM 365. We accurately identify the business needs of your organization and develop Dynamics CRM modules accordingly. Being one of the best Dynamics CRM development companies, we are committed to transform your business, streamline workflows and boost sales. We add exceptional features to Dynamics CRM applications that help you achieve the highest level of customer satisfaction and retention.
Kosha Technohub leverages the power of artificial intelligence (AI) to deliver future-ready Microsoft Bot solutions. With strong software development and integration expertise in Microsoft Bot Framework, we aim to make your business smarter, automated and more customer-friendly. Chatbots developed by our specialists are characterized by swiftness, accuracy, and reliability.
In digital media marketing, statistics and detailing matters the most. And that's what we focus on. Before kicking off with the client's project, we conduct an audit of their existing website, content structure and their presence over the internet.
SEO Services

App Store Optimization

Social Media Marketing
Kosha leads the charge to increase your website search traffic results. Are you facing troubles to get velocity in certain keyword phrases?. You can get advice from the real-time team of SEO experts that analyze each and every corner of your website to improve your results. In SEO, details do counts - And, we do it all for you.
As a renowned app store optimization company, Kosha Technohub provides highly customized ASO solutions to enhance your app's visibility and conversions. Committed to provide world-class services, you can definitely witness an exponential increase in your organic app download rates that help you promote your app from scratch on the leading app stores. We try hard to get your app discovered.
Having capabilities to drive more business revenue, Social Media Marketing helps your business to generate more leads by attracting visitors and converting them into permanent customers. Its various marketing services like Facebook Ads and Instagram Ads Management not only engage more business to your website but, also scale your business revenue to an unprecedented level. Social Media Marketing service is one of the best choices for the business expects quick results and more ROI than expected.
A cross-platform computer product is a product or system that can work across multiple types of platforms or operating environments
Flutter App Development

Iconic App Development
We have the finest flutter team to serve your modern tech-savvy requirements. Our team work by bidding on challenges with latest tools, industry knowledge and standards. Being a leading flutter app development company, we deliver next-gen cross-platform apps that are flexible, expressive and give delightful user experience. We also provide a flexible engagement model to meet your complex and diverse business needs.
Kosha Technohub is one of the leading Ionic app development companies with an established process of quality control. When it comes to us, you can be assured of getting high-quality applications within your deadline. Being a top ionic app development company, our team has extensive experience in creating hybrid solutions that work seamlessly across all operating system. Whether its smartphone, tablet or any other iOS or Android device, our ionic app developers can build perfect solutions that meet your business needs and requirements. Hire ionic app developer from us and get the best app developed at below price model.
We pride on ourselves for having the best team of developers. Our developers are well-equipped with latest technological advancements to build custom-centric applications that best-fit your business requirements.
jQuery App Development

Full Stack Development

Mean Stack Development
Build Light-Weight, Scalable Yet Interactive Application With jQuery app development. Ensuring smooth interaction between JavaScript and HTML, jQuery is a JavaScript library used to design and build seamless, interactive and scalable web and mobile applications. With minimal coding lines, jQuery can create wonders by developing hassle-free websites in a minimal amount of time. Hence, it saves time, money and resources too.
Whatever may be the size of your business, our full-stack JavaScript developers are all prepared to help you building secured and optimized application in compliance with the latest market standards. Before getting inside the development process, we gauge your requirements; identify the client and server-side responsibilities and then kick-start with the application development. We house pool of skilled and agile full-stack developers that have wide experience in switching roles between front-end as well back-end development to deliver robust, quick and arduous end-to-end solutions to all B2B and B2C clients globally.
Ensuring rapidity, efficiency, and scalability, MEAN Stack- a JavaScript based technology platform is widely approached to build dynamic, scalable and feature-rich applications. Compiled with four advanced and modern JavaScript-based technologies MongoDB, Express.js, Angular.js, Node.js, it is widely used in front-end as well as back-end development. The structure with a combination of MongoDB- A NoSQL database leveraging flexible storage layers, Express JS- standardized web app development, Angular.Js – allows smooth and flawless front-end interactions and Node.js – that don't let your server go down, together with forms the MEAN Stack anatomy. 
MongoDB Development

AngularJS Development

NodeJs Development
Being a leading and open-source NoSQL database, MongoDB is widely used to large scale document management, real-time processing, and transformation. With its ability to scale horizontally, it can easily handle large data sets and complex event processing. Unlike another relation database, the data is stored in JSON –like a document with dynamic schemas, thus managing and representing information in a more structural way in an application. When it comes to load balancing, searching and sorting complex data and schemas, MongoDB is unbeatable.
Kosha Technohub is a leading AngularJS development company that builds web apps with the most powerful front-end. Our AngularJS app developers create interactive web applications like Netflix, The Guardian, PayPal, Lego, and more. All of these app examples are the apps built with AngularJS framework.
AngularJS is an open-source, next-generation, JavaScript-based framework to create rich internet applications. Being backed by a strong and robust MVC framework, AngularJS enable us to build fully responsive and dynamic websites like CMS, eCommerce, on-demand apps, and more.
Whether its startups, business, SMBs or Fortune 500 companies, everyone has started reaping the benefits of Node.js. Its event-driven and scalable architecture helps to build various real-time applications, desktop applications, mobile and web application and even large scale application.
React JS Development

Python Development

UI/UX Design
If you haven't heard about React.js potentials, they are numerous. React JS development provides the feature of breaking down website modules into smaller components, thus ensuring a highly robust and scalable React JS application. The framework is backed with features like DOM, one-way data binding, high performing solution, adaptive to market changes and a lot more. This is something that encourages react native development company to implement this cutting-edge technology for top-notch and interactive solutions.
We perceives businesses of clients as own and transforms innovative ideas into profitable websites and web applications. Our dedicated Python programmers work responsibly to ensure that your Python application development project delivers gigantic results.We are considered among the best Python development companies owing to our incredible expertise of offering a broad spectrum of Python development services. We focus on utilizing Django, a Python framework, to meet your complete requirements.
With our UI/UX design services, we design experiences that people cherish for years. We believe in designing masterpieces. Our entire process revolves around converting imagination into pixel perfect screens. Whether it's a startup, establish business or an entrepreneur, we understand your requirements to build solutions that are absolutely stunning yet interactive. Our UI/UX design company adopts structured process right from blueprints, wireframes, prototypes, and mockups to infuse life in the design. Whether its mobile UI/UX design, web design, wearable device design or landing page design; we strive hard to deliver a personalized experience that narrates your story. We are one of the best user experience design company that undoubtedly assist you in creating a distinct online presence of your business.